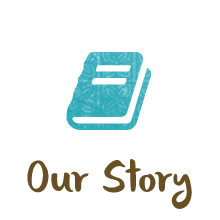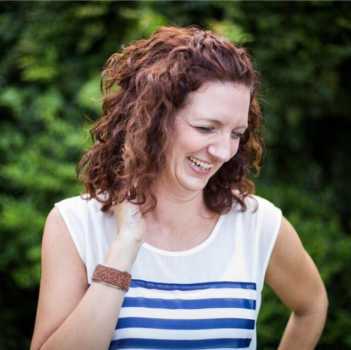 In 2003, Christi Baker, founder and director of Canopy Life, visited Kenya for the first time. She spent six months living in the slums of Kibera, a part of the city of Nairobi and the largest urban slum in Africa. During this time, she fell in love with the people of Kenya.
After returning from this initial trip, Christi knew that God wanted her to do something in Kenya, but wasn't sure what yet. She tells this story of how God spoke to her through a 7:22 gathering with Louie Giglio in 2006:
That night, Kenya was so heavy on my heart and mind that I literally couldn't sleep. In the middle of the night, I drew out this idea in my journal: a school for children in Kenya, but different. A school that acted like a home, like a family. It was such a huge vision. I had no idea if it was "for real."
In 2007, Christi met Kurt Kandler and Lanny Donoho who had just started The 410 Bridge—a Christ-centered, community development organization in Alpharetta, Georgia. Lanny had recently had the idea to form a  choir of children from Africa. The choir would tour the United States, with the purpose of igniting hearts to worship and connecting lives to serve others. The children in the choir would be joined by caring adult mentors who would guide in character development, leadership, and discipleship opportunities.
For four years, Christi traveled with the choir and fell even deeper in love with the children of Kenya and their potential to change their world. She was joined during this time by Abbu and Grace Odhiambo, who served not only as music director and choir administrator, but also as parents to the children in Daraja's choir. As lifelong Kenyan citizens, Abbu and Grace had a clear understanding of how to reach and guide the kids in the choir through cultural differences and developmental milestones. Each year, Christi would watch as the shy, uncertain students who entered the choir would transform before her eyes into confident, godly little leaders.
Having seen how God could work in the life of a child over a nine month period (the length of time children committed to touring with the choir), Christi, Abbu and Grace began to dream together about impacting more students over a longer period of time. They asked themselves, "What if we could take the transformational experience that happens to a child while with the Daraja Children's Choir and recreate it on Kenyan soil? What if we could do this for 200-plus students at once, rather than just 24 at a time?"
In 2012, Abbu, Grace and Christi spent eight months researching these questions, creating a strategic plan, and gathering best practices from schools and orphanages located in Kenya and Uganda. In 2015, Canopy Life Academy opened its doors to its first class of fourth grade students. The school will continue to promote students to the next grade and bring in a new class of fourth grade students each year, until it reaches capacity with students in grades 4–12.
Canopy Life continues to have a strong relationship with The 410 Bridge, and is thrilled to serve as the organization's strategic partner for leadership development & family ministries. In addition, all students accepted into the school are from communities in Kenya where The 410 Bridge is active.
Learn more about Canopy Life's history,
the story behind our name, our guiding principles and core values, and more