Adverse childhood experiences, or ACEs, are potentially traumatic events that occur in childhood (0-17 years). Most, if not all of our students at Canopy Life, have had some sort of trauma in their past.
We believe that every child should have a safe, loving environment where they can develop a sense of confidence, identity, and belonging. Alongside providing basic needs like food and clothing for our students, our Homelife program enables us to counsel our students through emotional healing from trauma and adverse childhood experiences they experienced before joining Canopy Life Academy. One way we do this is by partnering with Kutoa Project.
In Episode 7 of the Canopy Life podcast, we sat down with Shae, founder of Kutoa Project. Kutoa Project is an AMAZING organization in Kenya that helps organizations like us provide emotional healing and ongoing counseling for the young people we work with and care for.
About Kutoa Project
Kutoa Project primarily does 3 things:
They provide one-on-one and group counseling for young people ages 6-25. They also work with caregivers to provide emotional support for the children they work with.
They equip others to be trauma-informed. Canopy Life staff members recently participated in trauma training alongside 38 adults from various organizations in Kenya. This training event will impact 3000 kids throughout Kenya!
Community Involvement –They connect kids to other kids who have gone through similar trauma. They also help kids who have experienced trauma get connected to their local church and positive support systems.
Kutoa Project was founded by Shae Brown. Although she has visited and worked in eight countries, the focus of her work is in Kenya. Passionate about counseling and mental health, Shae recognized a common need among organizations in Kenya: to help provide mental health services for those they cared for.
"I was volunteering in different children's homes – trying to understand what a children's home was and what their needs were. This girl and I were sharing. She was about to finish her Junior year of high school. She was telling me how she was HIV positive and how she was constantly made fun of for being HIV and how others would make comments like 'don't touch that after her because she has HIV.'  She didn't have a place to come and just be herself and work through this because she was afraid to talk about it. That hit me."
Kutoa has multiple meanings in Swahili. It means "to provide," but it also means "to remove."
It was fitting in that we could provide and connect others but also just give space for children and young adults to learn more about themselves and about Jesus, and that they don't need to carry shame. Whatever experience they have gone through does not define them.

Shae Brown
Defining trauma
in the podcast, Shae explains that for Kutoa Project "trauma is a disturbing experience that happens to someone that changes their world view."
Not all children experience trauma. For most of the kids we work with, it involves complex developmental trauma- meaning it started really young, and it was chronic, so it is continued trauma. We also work with kids with acute trauma – a one-time event that maybe doesn't shift their world view forever, but for a season they need time to process. These include car accidents, failing an exam, etc.
Kutoa Project provides spiritual, emotional, and social support for those working through trauma. If someone has a strong support system, an event may not affect them as much as someone who doesn't have those support systems in place.
Some children may experience trauma and be fine. For example, a child may be involved in a car accident and not have trauma, but maybe someone who witnesses the same accident really struggles. It all depends on their world view prior to the incident.
The impact of childhood trauma
Research shows that trauma can affect kids more when it happens earlier in life because their worldview is developing. Trauma can even affect a child's brain development when a child experiences trauma but does not get the emotional support that they need. So, it's important that teachers know how to provide this emotional support for their students.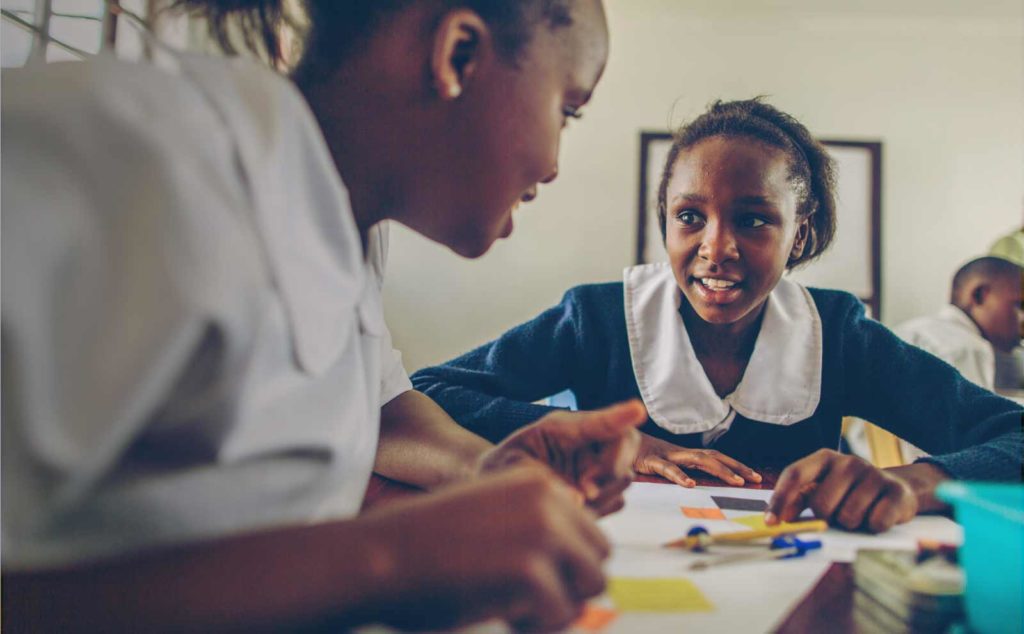 Healing from trauma can be ongoing (as the impact of trauma can be triggered throughout someone's life). One of the main things Kutoa Project offers is ensuring a child leaves their program with at least three coping skills. They teach calming techniques and boundaries, such as helping a child recognize who in their community is a safe person to talk with about their trauma.
Follow Kutoa Project
If you'd like to support Kutoa Project, visit Kutoaproject.org to donate and learn more. You can also follow them on Twitter, Facebook, and Instagram.