Ever wondered what your coffee-obsessed friends are talking about when they chatter about peaberries? Have you heard us use the word fundi and wondered if it was some new slang term for a person who likes to have fun? Sure, you could Google it . . . or you could join us in Kenya and find out firsthand!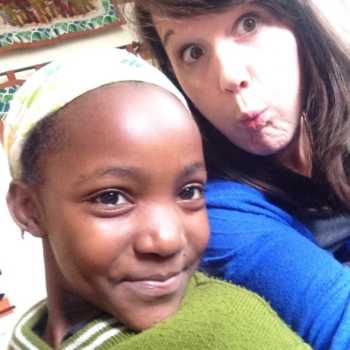 If you're like me, you've probably considered going to Kenya before and thought, "I'd really love to, but . . . " We get it! Family vacations, work obligations, and a myriad of other things can keep us from taking such a big step. Last year, I changed "I'd really love to, but . . . " to "I'd really love to, so let's go!" Sure, it required rearranging my schedule, scaling back vacation, and getting a little bit outside of my comfort zone. But it was the best decision I made all year! Even though there's a lot you can experience and engage with online through things like Canopy's Facebook page, Instagram, and website, there's nothing like sitting side-by-side with our students and staff.
And we have two amazing opportunities for you to do just that this summer—as well as find out about peaberries, Kenya's fundi (artist) community, and a bazillion other things. There's also a great chance this fall to connect with the parents of the students at our school. If building strong marriages and families is your passion, our October trip is going to be your jam! We know pre-Valentine's Day probably feels way too early to begin thinking about what you'll do this summer, but now's the time to sign up. The deadline to register for trips is February 28.
June 22–July 2, 2017
Learn alongside our students as you explore tea fields, coffee farms, and exports of Kenya with our Class 5 students.
June 29–July 9, 2017
Discover the artists of Kenya with our Class 6 students as we visit designers, artists, and fundis of all types.
October 18–29, 2017
As school is closing, we'll be hosting family ministry seminars for the parents of students and our staff.