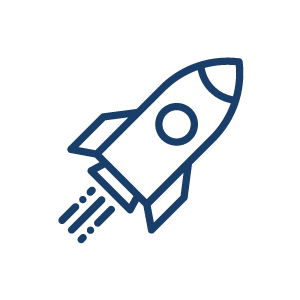 Get ready for the adventure of a lifetime! Karibu (welcome to) Kenya!
Canopy Life Relation-Trips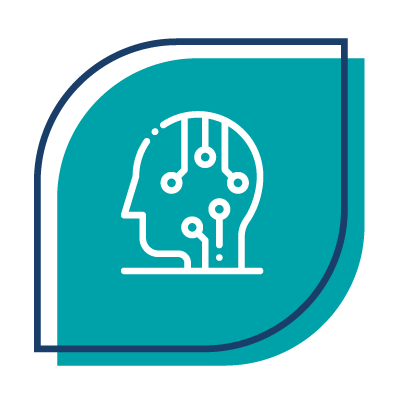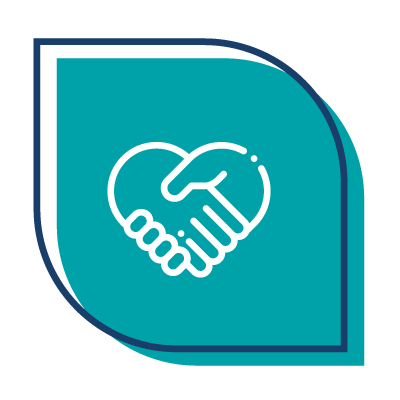 Life transforming
(for you and for our students!)
June 7th- 17th, 2024: Open Trip – Individuals and Families (children ages 8+)
July 11th – 22nd, 2024: Open Trip – Individuals and Families (children ages 8+)
July 18th – 28th, 2024: Private Trip – YPO Family Service
All trips are faciliated by experienced and trained leaders who are experts at guiding teams through the unique experience of a relation-trip. Teams will be comprised of individuals from various backgrounds, occupations, and geographic locations.
How much will my trip cost?
Relation-trips with Canopy Life International cost approximately $2,800/person plus the cost of airfare. We will assist you with resources for building a sucessful fundraising campaign and we will provide resources for booking airfare.
When are the deadlines for funds to be in?
A deposit of $250/per person is due upon registration.
50% of funding is due no later than 120 days prior to departure.
100% of funding is due no later than 60 days prior to departure.
If I need to cancel, can I get a refund?
Canopy Life International is a registered 501(c)3 not for profit organization. Tax receipts are issued upon receipt of donation for all trip donations and therefore we are unable to issue any refunds. 
What is covered in the cost of my trip?
Cost includes local transportation, lodging, food and beverages, 3 day/2 night safari (incountry flight, lodging, game drives), and travel medical insurance.
Not included are: International flights to Naiorbi, tourist visas, personal travel vaccinations, "a la carte" safari activities such as: hot air balloon rides over the Maasai Mara, Maasai village visits, wellness services, night game drives, etc.
Is the trip cost and/or donations to my trip tax exempt?
Yes! Canopy Life International is a registered 501(c)3. Any funds/donations paid online or by check to Canopy Life International are tax deductible. Checks should be made out to Canopy Life International and mailed to Canopy Life International c/o Traveler Name | PO Box 500942, Atlanta GA 31150 or with a note including traveler name and trip dates.
Please note, do NOT write the traveler's name in the memo line of the check. Funds returned upon cancellation are no longer tax deductible.
Will I be safe?
Safety is paramount and Canopy Life International will do everything possible to ensure your safety. Every team will have an experienced and trained team leader that will be with you the whole trip. Every trip participant is registered in the State Department's Smart Traveler Enrollment Program and an International Travel Policy is purchased on behalf of every trip participant.
We hire private transportation with vetted and experienced drivers who are highly knowledgeable of our communities, hotels, surrounding areas and alternate routes. As an added precaution, no team member is permitted to leave the hotel or school grounds alone at any time. We will always travel together as one group or in small groups.
Lastly, our Kenyan Directors are our ears on the ground and they will inform us of any possible issues and any changes that need to happen to ensure the safety of our teams.
What immunizations are required for travel?
Currently there are NO REQUIRED immunizations for travelers from the United States into Kenya. Proof of Yellow Fever immunization is required IF you are traveling from a country with risk of Yellow Fever (this does not include the United States).
The Center for Disease Control (CDC) has an extensive list of recommended immunizations and medications for travel to Kenya. Link – https://wwwnc.cdc.gov/travel/destinations/traveler/none/kenya?s_cid=ncezid-dgmq-travel-single-001
Please contact your local healthcare provider or public health department to determine what the best options are for you. It is a best practice to carry a copy of your immunization records for international travel.
Please note: Regarding malaria, the relative risk for U.S. travelers is high. Chloroquine is not an effective malaria preventative.
Are there any COVID requirements for travel to Kenya?
Kenya no longer requires proof of COVID vaccination or negative PCR tests for any travelers entering the country.
What do I need to know about the food and water?
It is important when traveling in a developing nation to use caution with the food and water you consume. Canopy Life International works diligently in selecting accommodations where food is prepared in a safe manner. Three meals a day will be provided, however, we do suggest bringing your own snacks to supplement or in addition to the meals provided.
Bottled water will be provided for you. This water is to be used for brushing your teeth and as drinking water. We recommend that you DO NOT drink the tap water, use it to brush your teeth, or open your mouth in the shower.
Beverages and meals prepared with boiled water are considered safe to consume. This includes coffee, tea, soups, and stews/stewed vegetables. Fresh produce that can be peeled is safe to consume.
What if I don't know the language?
All our students and staff speak English well already and they continue to grow in their confidence in speaking it the more they practice through their interactions with you. That said, there will be a Canopy Life staff member to help translate or assist as needed.
We also encourage you to learn some Swahili and use it during your trip to connect with the students and staff. This intentional effort means a lot to them and helps grow authentic connections.
Can I give my personal contact information to the people I meet?
Building authentic relationships is a primary goal of a relation-trip. If you would like to communicate with individuals you meet, please send letters or emails to the Canopy Life U.S. staff and we will forward them along on your behalf.
We strongly discourage directly sharing personal contact information (including social media) with anyone. It is important to understand that once your personal contact information is exchanged, it may be distributed to others in the community in search of unhealthy Western support.
When do I book my international flight?
Once your registration is received and capacity is confirmed, Canopy Life will provide recommended flights to Jomo Kenyatta International Airport (JKIA) in Nairobi (NBO) that best accomodate our ground itinerary.
Do I need to obtain a visa prior to the trip?
Yes! A visa is required for entry to Kenya for travelers 16 years of age and older. A visa is about $52/person. Due to the personal nature of some of questions on the visa application, we cannot complete this process on your behalf. However, we will provide you with detailed and step by step directions to obtain a visa prior to departure.
How long does it take to get to Kenya?
Total travel time depends on where you're traveling from, number of connections, and length of layovers. Actual flight time to Kenya is approximately 20 hours from the southeastern region of the US.
How many bags can I bring?
Airline baggage allowance and regulations vary. Baggage allowances can be confirmed on your ticket/flight itinerary and current baggage restrictions can be confirmed on the airline's website.
We highly encourage packing all your personal items into one small to medium sized checked bag, weighing no more than 50lbs. Most airlines also allow for two small carry-on bags per traveler. It is REQUIRED for safari to pack in a small soft sided backpack or duffle bag weighing less than 30lbs. Please do not pack clothing to be left behind in hotels.
Please note, you are responsible for managing your luggage during travel and while in Kenya. It is uncommon for hotels in Kenya to have elevators, so you may have to carry your luggage up and down several flights of stairs.
Why does Canopy Life prohibit giving of any sort?
We prohibit giving money or gifts to anyone at any point in the trip. This policy is in place to protect the health of the relationships with our vendors, on our campus, and in our students' communities. Adherence to this policy is crucial to the success of our school culture and experience of our future team members.
What will the weather be like?
The weather in East Africa is generally warm; however, it varies significantly depending on the season. It can sometimes be rainy and the evenings can be cool, so please be prepared with a light sweater or jacket.
Do I need an electrical adapter?
All electrical items in Kenya run on 120/240 voltage electrical outlet. An adapter will be needed to utilize electrical outlets to charge your devices and accessories. Most rechargeable camera batteries, laptops, phones, etc will operate on dual voltage of 120/240. Some items such as hair dryers can be manually changed from one voltage to the other. If not, a voltage converter will also be needed.
Please note, hair dryers are not provided in the hotels, so please plan accordingly.
Who will meet me at the Nairobi airport?
A hotel representative from Four Points by Sheraton (and a Canopy Life International representative if the team leading is traveling separately) will be outside the main doors where you claim your bags with a sign paging your group/name.
As soon as the team loads all the bags into the Four Points shuttle, your group will be transported to Four Points by Sheraton for the night.
Where will we be staying?
While traveling with Canopy Life International, teams will stay at a few different hotels. Our staff has extensively vetted all hotels for safety, cleanliness, hospitality, and comfortability. Many of these hotels run off supplemental generators and it's common for short term power outages to occur. It's also important to note that because of these outages, access to hot, running water and Wi-Fi is not guaranteed.
What will we do in the evenings?
This is down time for the team to relax and process what you have expereinced during the day. The team will have dinner together, debrief, and regroup for the following day. You will be tired, so plenty of rest is suggested.
How much spending money should I bring?
That is up to you. Typically, we recommend bringing $100.00-$200.00 in cash, but Visa and Master Card are becoming more widely accepted forms of payment in Kenya.
Can we extend our trip?
Yes, you are welcome to extend your time in Kenya or through Europe on either end of the trip. We recommned adding any extentions to the backend of your trip as to limit unforseen circumstances that may delay your arrival to Nairobi. Canopy Life can provide suggestions on activities, vendors, and accomodations for extending your time in Kenya, but they will not book anything on your behalf.