UNESCO states that International Women's Day is an occasion where we can celebrate the progress made towards achieving gender equality and women's empowerment. It's a time to critically reflect on those accomplishments and strive for a greater momentum towards gender equality worldwide.
For many women around the world celebrating and reflecting on the importance of this day, the strides made towards equality looks different. In some countries, it looks like a daily fight for equal pay. For other countries – like a daily fight for basic human rights…

-the right to childhood without fear of becoming a child bride
-the right to an education,
-a woman's right to basic healthcare without male consent…
Although critically important strides have been made for women and girls living in Kenya, there is still great work to be done.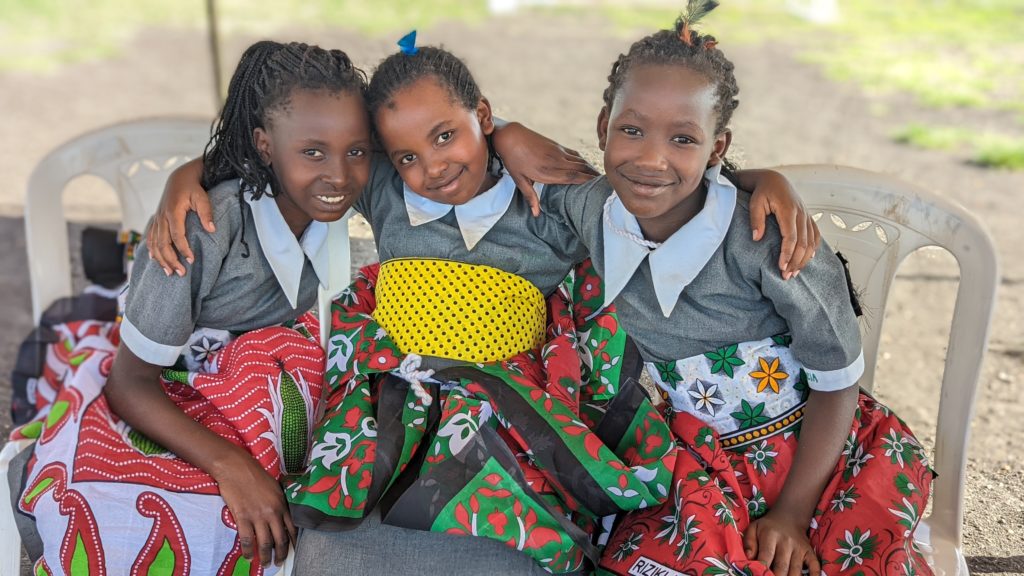 Challenges women and girls face in Kenya
What seem like small issues – such as girls being responsible for household chores like fetching water – can actually keep them out of school and ultimately away from an education. Lack of resources to handle their menstrual cycle can keep a girl out of school and away from an education. A study done in 2016 found that 65% of women in Kenya were unable to afford sanitary pads (FSG, 2016).
Regardless of laws against child marriage and Female Genital Mutilation, some areas of Kenya still see those things as cultural norms and haven't let the law prevent them from continuing.
The challenges are great.
They are deeper than changing law. It requires people to change their way of thinking. To change tradition. It requires poverty alleviation. Better education in schools. Better representation in decision making, not just on a government level, but on a city and rural community level too. It requires BRAVERY.
How we're celebrating women today
Today we celebrate International Women's Day by thanking God for what has changed throughout Kenya for the betterment of women and girls.
We pray for the continued change in thinking and law making around women's rights.
We pray for women and girls around the world who are living with greater challenges than we can even imagine.
As we raise up students who are leaders in their communities, we believe they will be the ones to bring greater empowerment. They will be the ones to give a voice to the voiceless and see those who feel unseen.
Lastly, we celebrate women by praying. We would love for you to join us in that by listening to one of our female students pray below.