Getting stir crazy? Even as the world slowly reopens, I think we can all feel the need to DO something meaningful and impactful, especially for those who are struggling under the weight of COVID-19.
If you are like me, you are ready to shift from sheltering in place to impacting in place.
Our students at Canopy Life Academy in Kenya are among those whose future is being threatened by the pandemic.
Like many organizations, Canopy Life is anticipating a loss in funding as businesses and donors lose giving capacity. This loss will directly impact our operations in Kenya and the quality of our programs next year.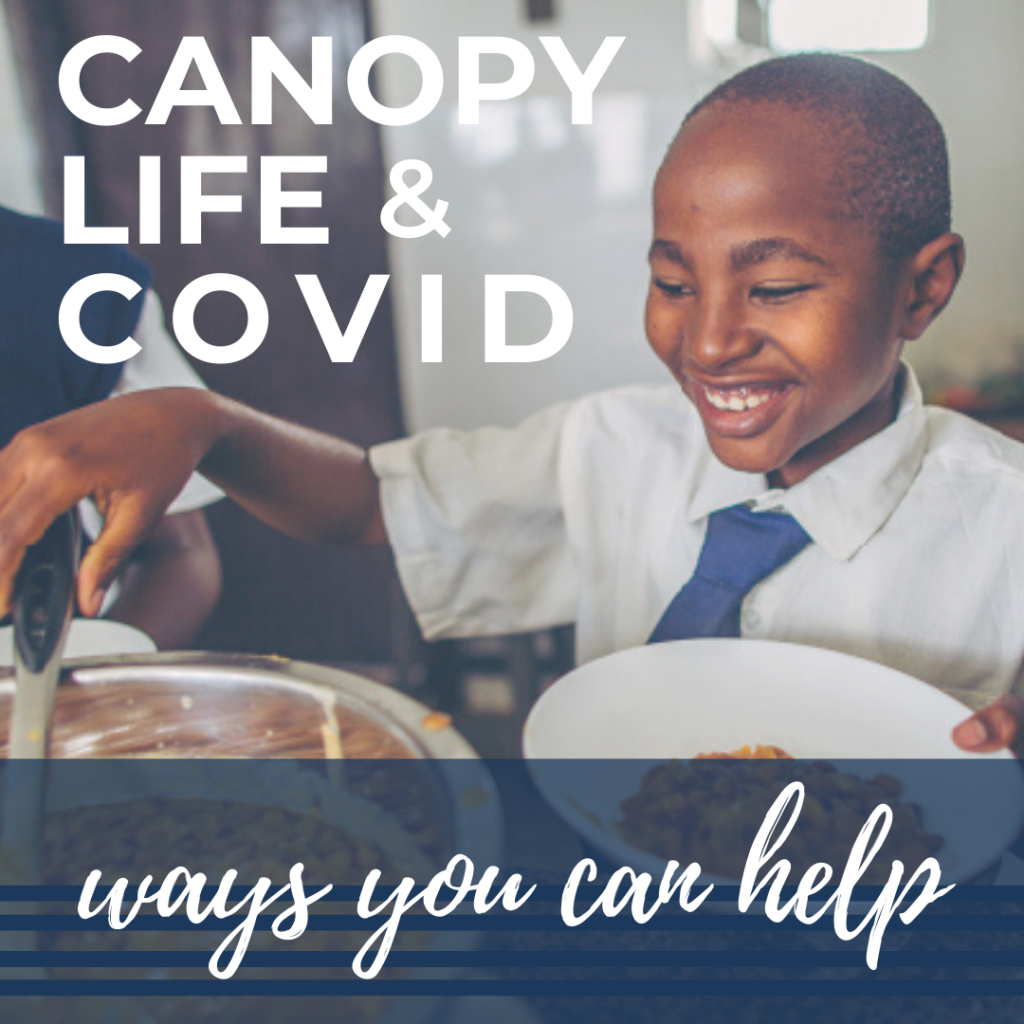 But there is good news. You can help. Here's how:
1. GIVE to our COVID -19 relief fund.
One way you can help is to give to our COVID-19 relief fund. Specifically, we are looking for 65 people to give a small amount each month in order to cover our meals budget for next year. This giving will allow our funding to go further faster and save the life-changing, future-impacting programs we are offering our students.
2. SHARE.
Share our COVID relief link with your friends and family through email and social media. If you need help telling the story, let us know and we can send you good communication to cut and paste into posts and emails.
https://canopylife.org/covid-19-relief/
3. INVITE.
We are hosting multiple virtual and in-person events in the months to come. The first is CANOPY LIFE & COVID: A Virtual Gala on May 27 at 8:30 pm EST. This will be a lighthearted, informative 45-minute zoom call where we play some trivia, share the Canopy life story, and invite people to make a difference in the lives of our students. Attire: Pajamas/Athleisure.
Invite your friends and participate with video, or just link in and watch. The more people, the more fun and the more impact. To register (and get the ZOOM link), just click the button below.
4. GO BIG.
If you have the capacity to give a significant one-time gift or donor-advised funds towards sustaining Canopy Life's programs, please email Christi at Christi@canopylife.org.

Thanks, everyone! Can't wait to see what GOOD you can do from Home!