Welcome to Canopy Life Academy!
We are a residential school in Kenya that prepares children to create a better future for their communities.
At Canopy Life, we believe God has wired the children of Africa with unique and beautiful ideas that can change the world. Our mission is to empower students to dream with their Creator and become who He has called them to be. We do this through Christ-centered mentoring, quality education, and environments that spark imagination.
Kenya is facing an innovation drought. Currently, less than 50% of Kenya's student population will obtain a diploma or degree. Awaiting those successful few is a business market with a 40% unemployment rate. Encumbered with the tasks of day to day life, most do not have the freedom to chase new ideas. Even among those financially established, many were not raised to value innovation or critical thinking. When faced with a problem or a new opportunity, Kenyans have been taught to stick with what has been proven to work in the past. In a land full of beauty and hardworking people, innovators come in short numbers. That's why Canopy Life is committed to providing every student with the space, skills, resources, opportunity, and freedom to cultivate their character and unleash their imagination.
We are committed to providing every student with the space, skills, resources, opportunity, and freedom to cultivate their character and unleash their imagination.
SPACE
Environments that spark imagination, physical representations of the value of order and beauty, and a home setting that fosters respect for one's self and others
SKILLS
Classes that focus on problem-solving, interview skills, prototyping, researching, collecting feedback, brainstorming, and decision making; as well as the development of creative skills like expression and the translating of ideas into reality in a safe art environment; the teaching of biblical principles and development of empathy
RESOURCES
School supplies, teachers, facilitators, guides, and exposure to the internet and to technology like computers and tablets

OPPORTUNITY
To connect with international mentors, to be exposed to various forms of art, and interaction with individuals from other tribes and nationalities
FREEDOM
The challenge to dream bigger and think better, and permission to fail—many times, if necessary—in order to achieve success
Without what Canopy Life is doing, change will come to Kenya, but it will be slow and will most likely come from outside of the country, instead of from its own people. It is our desire to help our students develop new and strong ideas that will impact their villages and families from within.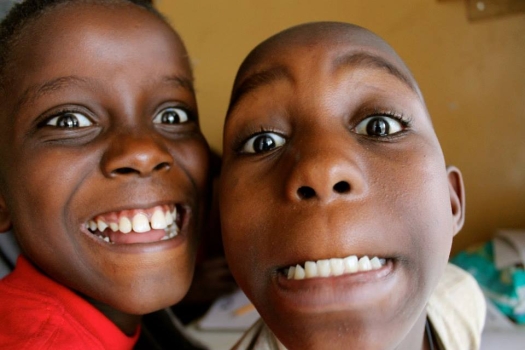 NEW
Innovative solutions for Kenya's problems—both social and economical; the development of fresh industries, products, services, and jobs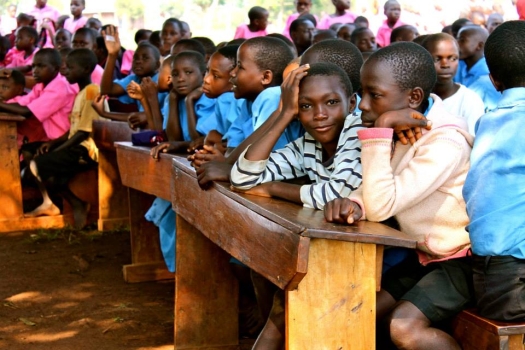 STRONG
Character, families, churches, and leadership—that will stand the test of time and be sustainable
Within every Kenyan child, God has placed the potential to be a world changer. They are beautiful, whimsical, joyful children who soak up all the goodness and love you offer them. They are hungry for nurture, creativity and someone to see their unique giftedness. They are smart and determined, ready to step up and lead their nation. But bold leadership will require strong character. Changing their world will begin with changing themselves.
Canopy Life's Design Thinking program equips students with skills like how to brainstorm, provide feedback, show empathy, build prototypes, and redesign existing models. Possessing these abilities in the future will allow them to develop ideas that are new and strong, creating fresh products, industry, and business in their communities.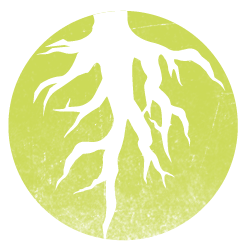 Our Deep Roots Discipleship Arts program develops students into individuals who exhibit godliness and character by tying together a weekly biblical theme or story and various mediums of art and expression. This partnering of real-world, God-sized principles and interactive learning also enhances students' curiosity and creative capacity. Our students engage with music, several styles of dance, live theater, and hands-on art projects.
The mission of Canopy Life Academy is clear:


to be a creative learning community focused on cultivating character and unleashing imagination
in Kenya's young leaders.