It's really hard to talk about sponsorship sometimes. It can be intense. You can't avoid the difficulty you're bringing the children out of. With sponsorship, you are literally changing someone's future. However, no matter the reality, these children are still kids who love to have fun.
The heart of our sponsorship program is offering people the chance to connect with a child and to encourage that child toward the future that God has prepared for them. The goal is to help make Canopy Life possible for all the students while building a relationship with one particular student.
In Episode 5 of the Canopy Life podcast, we interviewed Rob Shoemaker about all things sponsorship. You don't want to miss out on the experience and wisdom he had to offer us.
Whether you've sponsored children through Canopy Life or other organizations, are thinking of sponsoring children, or you have no idea how sponsorship works, this podcast is a MUST-LISTEN.
Stream now on iTunes or Spotify.
Here's a little bit about Rob and his connection with Canopy Life:
Rob's background is in business. Before working in the nonprofit world, he worked the hotel and restaurant businesses and then went into building and land development. Looking for fulfilling work, an opportunity came about to work in Kenya and plan logistics for teams traveling to Kenya.
On a trip to Ngaamba, Kenya back in 2013, Rob (along with Canopy Life sponsor, Lucy Bell) met a little girl named Mercy…
"This was still when Canopy Life was just a dream. It hadn't started yet. Mercy was in 1st or 2nd grade. I remember meeting her… and you saw this girl and you go, 'Wow. There's something special about her.'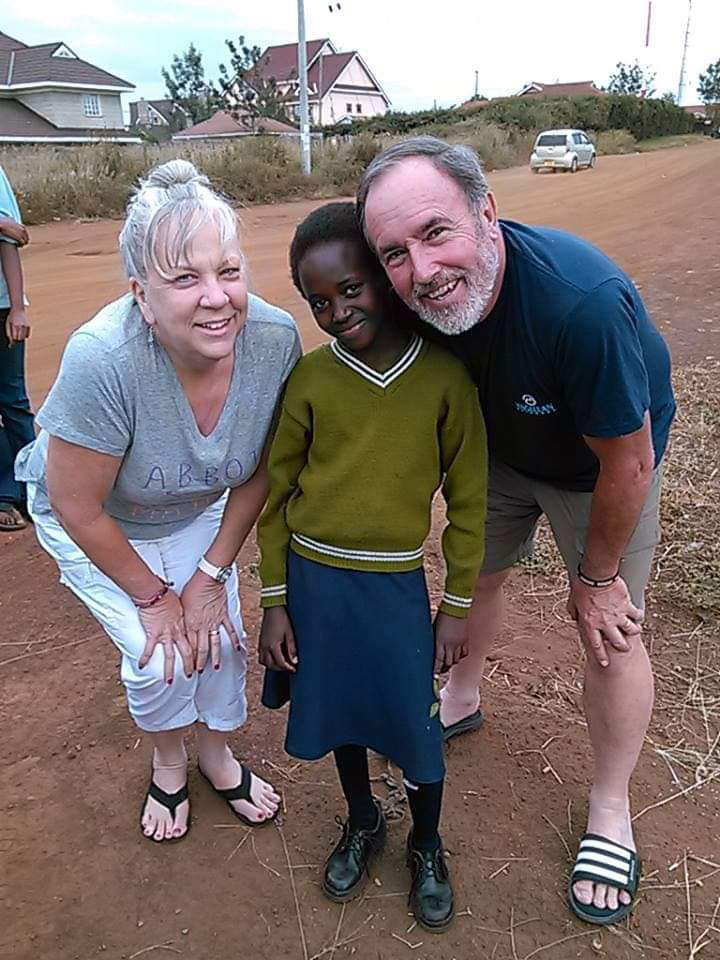 Mercy is now a 9th-grade student at Canopy Life…
"When I found out she was going to Canopy Life, it was a no-brainer that I was going to help her get through school, because I knew the school she was coming from. Education [in Kenya] is marginal. It's more about memorization, rather than about who they are. Education, to me, is about developing the whole child. It's not about what they remember. It's about who they are. That's why I love Christi's vision for Canopy. Even back then, Mercy was a leader. She was getting her classmates, some older than her, to listen to her. She had an incredible worship spirit. She's doing so well now."
Rob and Lucy have been a cornerstone for Mercy's foundation. When sponsors walk with a child through sponsorship, they get to see how much their sponsored child has grown, and that's really encouraging.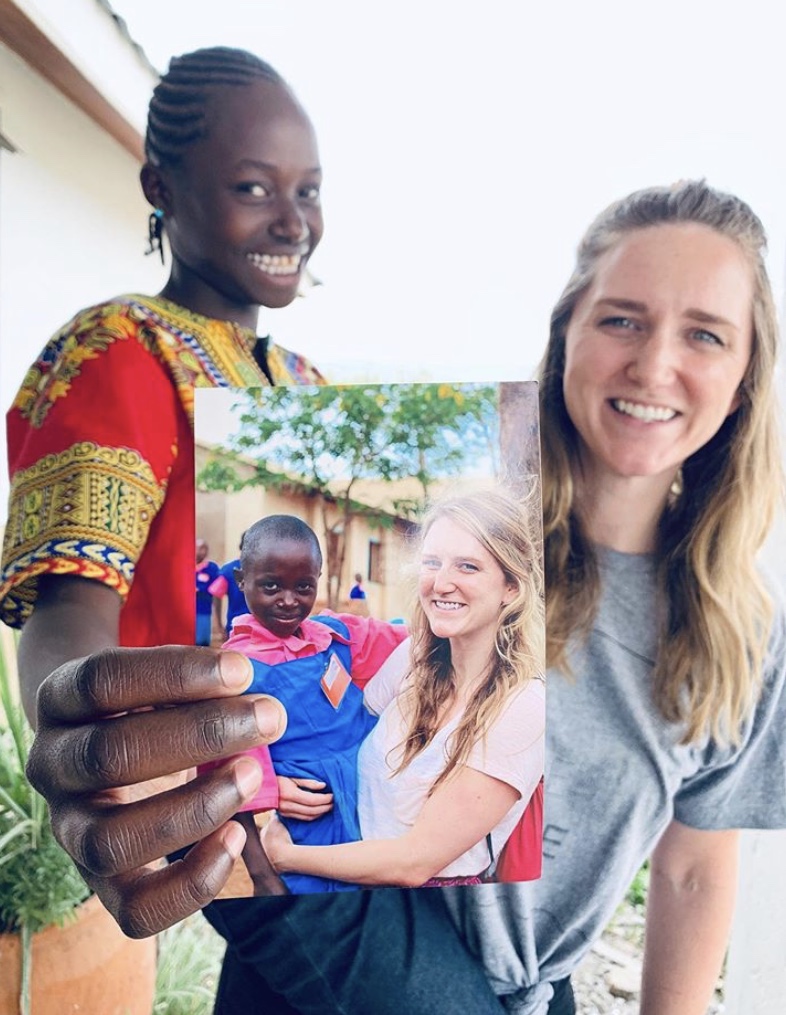 What's the value of sponsorship for someone who cannot travel to Kenya?
It's invaluable. When I receive sponsor box updates from Mercy, I know I'm having an impact on her life. To have a child there that you feel a true affection -a true appreciation for the impact you've had on her life- It brings you back to the reality that everyone in the world isn't as privileged as you are.
If you sponsor a child, but can't go to Kenya right now, find out everything you can about their education and the lifestyle they come from.
If it wasn't for Canopy Life, Mercy would still be in Ngaamba. She'd still be in that school [in her community]. I don't know where she would go from there (because free public education ends in the 8th grade in Kenya).
Many young girls at that age face men trying to manipulate them, abuse, and lots of things culturally and economically that can stop them from becoming the adults they need to be.
Canopy Life is teaching students how to think for themselves, how to think through problems, how to reach conclusions that are healthy about life. In the 8th grade, not too many kids are able to do that.
*Rob gives incredible insight into what life is like for a girl like Mercy. Listen to the podcast to learn more.
What is the impact of sponsorship?
You're not just impacting one child. These kids at Canopy Life are going to go back to their communities, and they're going to have a whole different mindset about life. They're going to understand. They're going to influence their kids. They're going to influence other kids in the community.
Part of sponsoring a child is trusting that that's what God wants you to do. Another part is making a sacrifice on your part to put something into a child's life who has no one else to put something into their life.
Many of these kids are being raised by grandparents or single moms that are working in the garden all day. I've seen many times, little girls taking care of their tiny baby brothers or sisters. It's a very difficult situation for these kids. They're expected to take a lot of adult responsibility, even at a young age. Not every child has the ability to go to high school – and that's an age where there is a lot of developmental opportunities still available. All the kids at Canopy Life are going on to high school.
*Currently, our high school students attend a school near our campus, where they can still receive innovation training, entrepreneurship, and discipleship counseling programs at Canopy Life while receiving their academics from this school. The heart and mindset of the school are similar to Canopy Life and we are blessed to have this opportunity!
Check out the podcast to learn what the high school experience is like for our students.

What is UNIQUE about sponsoring a child through Canopy Life?
Christi: We're a small population. We have 39 students this year. With most sponsorship programs, It's typical to get an update and a picture from your sponsored child once a year. But with Canopy Life, every month we update a private Facebook page that only the sponsors have access to. Because we only have 39 students, it's a lot more accessible and interactive.
Another unique thing is something we call a Sponsor Box. Once a year, we send out a list of things to collect and send back to us -like an encouraging scripture, a photo of your family, etc. Once a month, we distribute one of these students For those who can't travel, it's a way to let the child know every month someone is thinking of you and praying for you.
Lastly, there is more than one sponsor for each child. Each child has 4 sponsors and 1 Global Mentor (A Global mentor is the same as a sponsor, but they also do a monthly video exchange with their sponsored child.) We call this a Sponsor Family. There is a community supporting the child. We encourage our sponsor families to connect and meet one another.

Visit canopylife.org/sponsorship to sponsor.