The Jennings family has engaged Canopy Life and the world in a unique way. For the last year, the Jennings have sponsored 4 students at Canopy Life. Last summer, Tracy and her 16 yr. old son, Tucker traveled to Kenya with us. In Episode 4 of the Canopy Life Podcast, we interviewed Tracy and Tucker about their experiences traveling and sponsoring and the impact those experiences have had on their family.
Why did you decide to sponsor 4 children at Canopy Life, rather than just one?
Tracy: We have 4 children. My husband and I thought it was important for each of our children to connect with one child individually. Having our kids understand a little about the rest of the world was important to us. We wanted them to understand our world wasn't just the bubble we live in. There is so much more out there, and there are people who need us.
We adopted our 2 daughters from China, so I was really surprised when I felt this pull towards Kenya. I always felt if we did outreach, it would naturally be in China. But God led us to Kenya- Canopy Life, specifically. I think it's good for the girls. If we were to always push towards China, that would be good, but they also need a worldview other than the U.S. and China.
We had sponsored before, but when we learned about Canopy Life, it felt like it could be different – a lot more personal. I think if they've had this experience of meeting a child in another country-even praying for them and writing letters-then it's a natural thing that captures their heart and they will continue when they are on their own.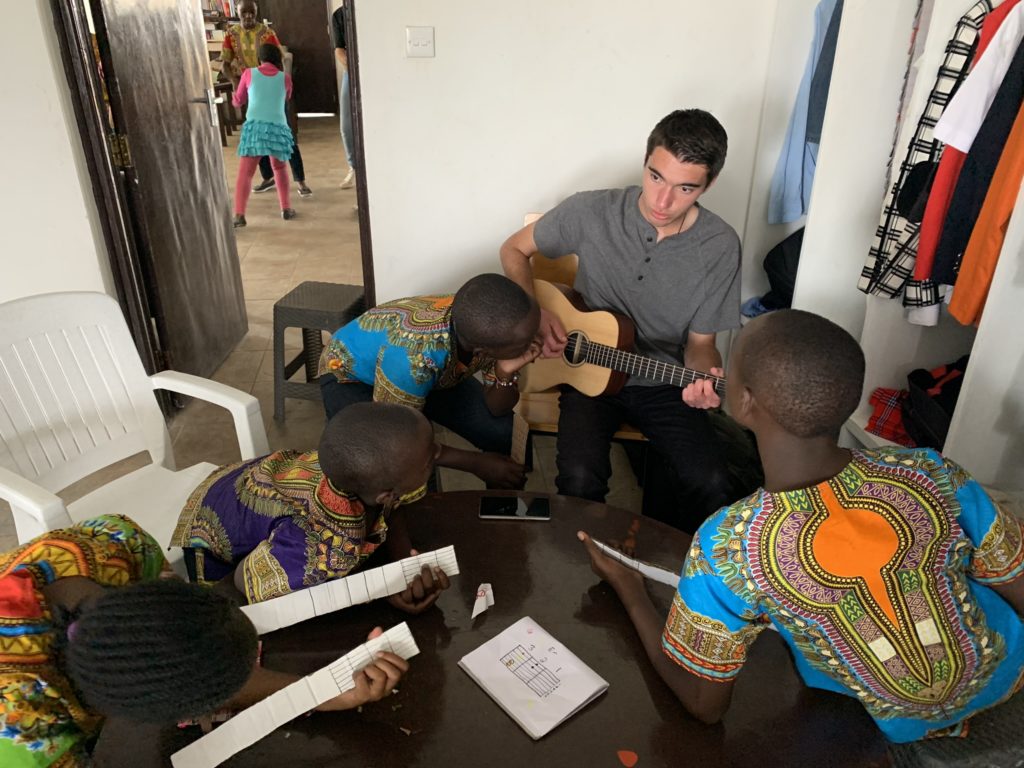 In what ways do you engage your children through sponsorship?
Tracy: We try to make a Kenyan meal on the birthdays of each of the four children we sponsor. It gives us opportunities to think about our sponsored student and also to try something new.
Tucker: We also found out Canopy Life needed bed sheets for the new campus, and so we decided to get my Beta club involved, and we collected sheet sets to send over.
*Check out our podcast to hear the Jennings talk about this experience as a family!
What was it like meeting the child you sponsor?
Tucker: We went to Hell's Gate National Park. I was in the group with Brian, the child I sponsor. Getting to watch him see things for the first time was really cool. I couldn't stop smiling.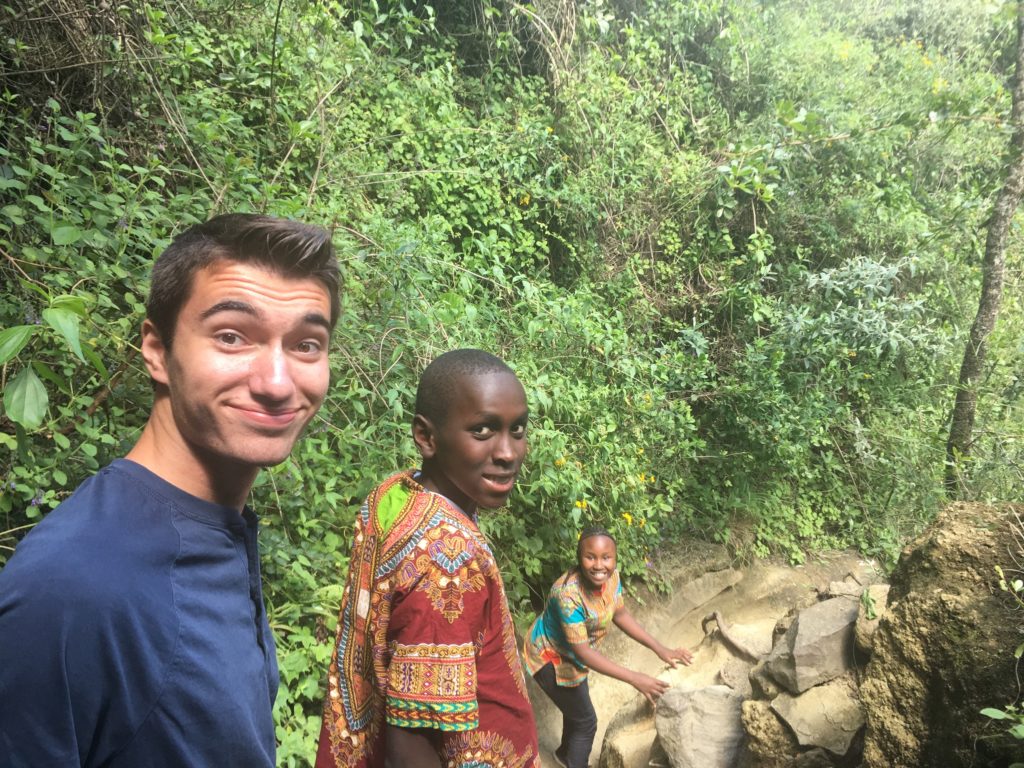 Tucker: Since I spent a week at Canopy Life, I learned a broader understanding of how the kids live there, how they spend their days, and how they get excited about dancing -just like we do. The things we think of as American are really just…human.
When you engage in sponsorship or travel, we learn that we may all live different, but we love the same. That's a unifying, humbling, and encouraging truth- that we both have needs, we both have desires, we both have things we are blessed in that the other may not have. – Christi Gordy
Tracy: There was a really cool moment when Tucker and I were in Kenya where we got to Facetime back home. For a quick little moment, we were in 2 different countries, but we were all connected.
Tucker: Yeah, that was the highlight of our trip.
If someone wanted to go on a trip with their child, and money were the only obstacle in the way of taking that trip, what would you say to them?
Tracy: I was hesitant to ask at first. But then I realized that it's not about just asking for money. It's about inviting people in. I would say, it's so worth every penny. Just try. Don't be so fearful that you don't try. People want to help. They want to be a part of something.
Tucker: To fundraise, I worked at a hotdog stand with another person also traveling. We hosted a coffeehouse concert in our backyard, and I played songs for them. I also sent fundraising letters.
Many people don't realize that it is possible to expand your worldview through child sponsorship.
No one can argue that traveling to another country can expand your worldview, but did you know the same is possible through child sponsorship? Of course, we'd love to get every single sponsor over to Kenya! It's so impactful to meet face-to-face, but that sort of connection can also happen through sponsorship.
At Canopy Life, we create fun ways for you to connect with Kenya and your sponsored child that will act as a catalyst for expanding the worldview of you and your family.
HERE ARE 2 WAYS SPONSORS CAN ENGAGE:
FACEBOOK– Updates are posted on each child's Sponsor Family Facebook page. Sponsors can comment and respond- Those are read to the children at Canopy Life. Most updates from the students are pictures of your sponsored child receiving their sponsor box item from you…
SPONSOR BOX– Most sponsors feel like they don't communicate enough with their sponsored child, and they really want to connect! Once a year, we send out a list of things to collect and mail back to us (things like photos, Christmas cards, water balloons, etc.) We will take that box to Kenya, and the child will receive an item from your sponsor box every month.
Visit canopylife.org/sponsorship to sponsor a child.
Listen to the podcast to learn more about Canopy Life trips and how Canopy Life sponsors can engage with their sponsored child.