We see you.
Yes, you – the amazing, impact-driven, outcomes-loving, want-to-make-a-difference, world-changers who have been asking yourselves…
"How do I decide exactly where to give, and will my generosity ACTUALLY make a difference?"
Maybe you think we haven't seen you, but we have! You matter to us…
and we want to encourage you.
At Canopy Life, empowering your confidence in your generosity is just as much a part of our mission as the work we do on the ground in Kenya.
We know you're unique.
You want to: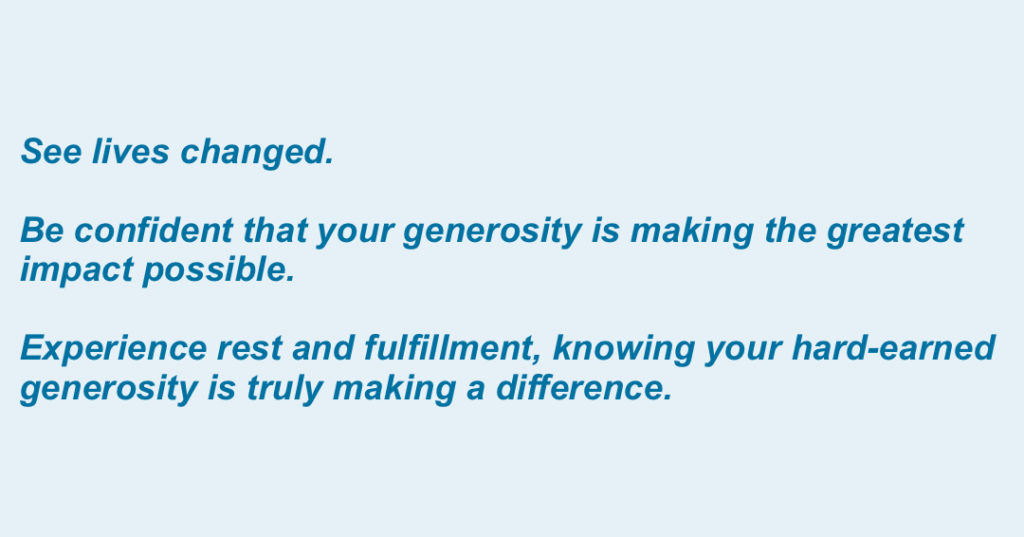 and you're in good company!
We've created a space just for you. We're calling it The Village.
The Village is our impact-driven, monthly-giving community. When you join The Village, we promise:
We will communicate the impact of your generosity on a regular basis.
You will receive statistics and stories on our programs and progress.
You will be confident that your generosity is making a measurable difference.
Visit https://canopylife.org/donate/the-village/ to learn more.
Wait a minute. How is this different than child sponsorship?
The Village is our impact-driven, monthly-giving community. Sponsorship is also a monthly-giving commitment. So, how are they different?
1. When you join The Village, you'll get stats and stories that focus on the impact your generosity is making.
2. There are no limitations on the size of your monthly gift, and no gift is too small. Sponsorship/Mentorship at Canopy Life is a set $45/$55 monthly donation per sponsored student.
3. There is no time commitment, whereas sponsorship involves more direct interaction with the students at Canopy Life. Perhaps you're busy making an impact on the world in other ways…
OR, maybe you already sponsor one of our students at Canopy Life and wish you could do more if you only had the time…
Whether you sponsor a student (or 3 students) or give a monthly donation as part of The Village, your gift matters. You are making a difference.
So, to all you world-changers: The Village is the perfect way to make sure your generosity is making the biggest impact possible. Join the amazing community that is raising up godly, innovative leaders in Kenya.