Our 2019 school year has already been overflowing with exciting changes on campus! Our students returned to campus mid-January. One month later, we received our drilling permit, and within a day, the equipment was on site ready to drill. The word on the barabara (That's Swahili for "street.") is that the kids are so excited, they've been constantly checking out the progress of the well. Their supervision must have worked…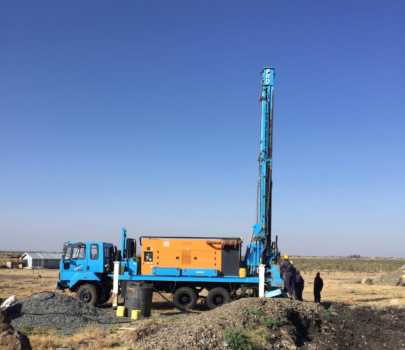 Because…WELL…
WE'VE. HIT. WATER!
Our drill crew hit water last week at 140 meters and kept digging to a full depth of 220 meters. Our water pump is being installed as we speak and all connections should be made within a week so that the well is connected to the house.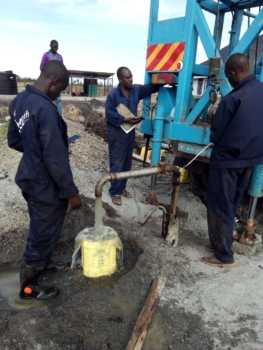 IT'S MORE THAN JUST CLEAN WATER, AND CLEAN WATER IS AWESOME!
You may not realize this, but our new well will benefit our campus and students in more ways than one:
This borehole will provide a sustainable and constant source of water for not only our current students but the future population.
The well will allow us to save from purchasing water and having it tanked in. Even at our current school size, it will save us close to $11,000 a year!
It will protect us from the dangers of neighbors who would take advantage of us for their own profit by withholding water from the campus and extorting us for more funds.
THANK YOU! THANK YOU! THANK YOU!
Our 2018 Giving Tuesday was a huge day for us. In just one day, we raised $20,000 for a well for our new property! Words cannot describe how grateful we are for all those who contributed. Your Gift is making a difference and changing lives! Thank you for making this vision possible as we raise up Godly innovative leaders in Kenya.