At Canopy Life, our kids love sharing life with their sponsor families and friends. In the words of Kool & the Gang, "Bring your good times, and your laughter too. We're gonna celebrate your party with you."
In the last year, Canopy students had so many reasons to celebrate with their sponsors and mentors as they began new and exciting seasons of life. To start off, the weddings were abundant! Before Mercy's mentor Lucy was married, she and Mercy exchanged stories of wedding traditions from the U.S. and Kenya. Mercy even got a sneak peak of the dress before Lucy and Isaac's big day! Samuel and Elizabeth received pictures of their mentors' wedding days in January's sponsor box.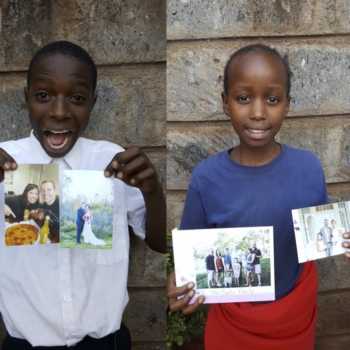 Next up, let's not forget about all those sweet little babies. Milkah, John, and Rose recently met the newest members of their sponsor families through Skype and letters. We welcomed Baby Baylor, Baby Maggie, and Baby Landon to the Canopy family last year!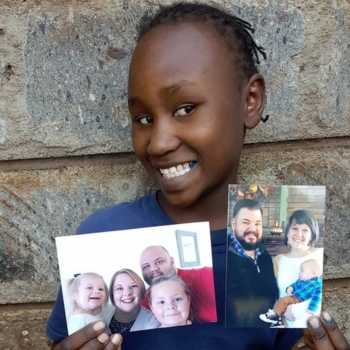 Not only do moments like these give us a reason to celebrate, our students also have the opportunity to learn from your experiences. For example, this month in Deep Roots, they are learning what it means to be a part of God's family. They've learned that God has adopted them as His sons and daughters. What better way to learn about God's love than to see a mother and father's love for their adopted son! We had the opportunity to walk with Grace's mentors, Amanda and Cory Kick, as they adopted their son from South Africa. The Kicks sent videos to our students to tell their adoption story and to share with them the joy of being a child of God!
Whether it's a wedding, an adoption, a new baby, or a granddaughter's dance recital, when you share your experiences with Canopy kids, your joy becomes their joy, too! So, let's celebrate good times together! Come on!
To learn more about Canopy Life's child sponsorship program, go here: canopylife.org/sponsorship
SaveSave